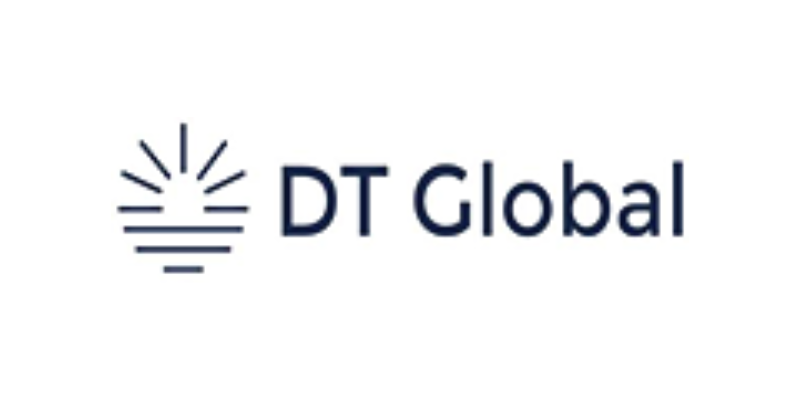 Kompani
USAID Kosovo Compete Activity
Kategori
Ftesa për Tender
Request for Proposals
RFP Number: 008
To:
Prospective bidders
Date of issue:
Tuesday, March 7, 2023
Information session:
Friday, March 10, 2023
10:00 – 11:30
USAID Compete's office at Ukshin Hoti Street, No. 120, Building C3/3/B, 1st Floor
Pre-submission questions:
Tuesday, March 14, 2023
Due date and time of submission:
Monday, March 27, 2023, at 15:00 local time
Subject:
Development and Design of the Made in Kosovo (MiK) Corners Concept
Executive Summary
USAID Kosovo Compete Activity (hereinafter referred to as "USAID Compete", "Compete" "Activity" or "Project") is funded by the United States Agency for International Development (USAID). It is implemented by DT Global as prime contractor, in consortia with Kosovo-based Recura Financials and US-based Canopy Lab, as subcontractors. USAID Compete is designed to facilitate sector-wide improvement in private sector export competitiveness in its key focus sectors of wood processing (including in the prefabricated building subsector), food processing, and information and communications technology (ICT) sectors.
DT Global hereby requests proposals from qualified entities for the "Development and Design of the Made in Kosovo (MiK) Corners Concept," as detailed below.
Pre-submission Questions:
Questions relating to this Request for Proposals (RFP) should be sent in writing by email only to USAID Compete at info@kosovocompete.org no later than Tuesday, March 14, 2023, at 17:00 CET with the following subject line: "Questions – RFP 008 – Development and Design of the Made in Kosovo (MiK) Corners Concept". Questions and requests for clarification and the responses thereto that USAID Compete believes may be of interest to other offerors may be circulated to all RFP recipients. DT Global will respond to any questions it receives by the noted deadline above.
Due Date and Time for Submission of Quotes:
Applicants should submit applications through email at info@kosovocompete.org by Monday, March 27, 2023, at 15:00hrs local time (CET).
Any submission received by USAID Kosovo Compete Activity after the due date and time for submission will be rejected.
This RFP consists of the following sections:
Section 1 – Background
Section 2 – Information for Bidders
Section 3 – Clauses Incorporated by Reference
Section 4 – Annexes
Section 1 - Background
Project background
USAID Compete is funded by the United States Agency for International Development (USAID) and is implemented by DT Global as prime contractor, in consortia with Kosovo-based Recura Financials and US-based Canopy Lab, as subcontractors.
Compete is a five-year USAID activity (August 2020 – August 2025) whose main objective is to facilitate the private sector's improved competitiveness in local, regional, and international markets. USAID Compete's implementation approach is based on "market systems development (MSD)." This approach is part of an evolved thinking within USAID to support private sector development through addressing systemic constraints that prevent market systems in respective sectors from being self-sustaining.
Based on the aforementioned approach, USAID Compete Activity seeks to empower and partner with companies, organizations, and relevant institutions through a facilitative approach that addresses systemic constraints. In a departure from direct firm interventions, the MSD approach seeks to support Kosovo to move toward self-sustaining private sector development by promoting resilient market systems.
USAID Compete Activity focuses on the following export-oriented sectors:
Wood Processing, including the subsector of modular homes/prefabricated building producers.
Information and Communications Technologies (ICT).
Food Processing.
USAID Compete Activity's work in all of its focus sectors is organized along five functional areas:
| | |
| --- | --- |
| Functional areas | Description |
| Market Access | Facilitate market links between local companies and regional/international markets. |
| Diversified Finance | Support diversification of available financial products for local exporters. |
| Business Sophistication | Facilitate improvement of in-company management systems, structures, and tools. |
| Skills Development | Support the improvement of provision of industry-relevant skills. |
| Supporting Business Environment | Facilitate the improvement of capacities of relevant institutional actors, associations, and service providers to deliver improved services. |
Assignment background
In the course of supporting the consolidation of economic and commercial diplomacy functions in key Kosovo embassies, this activity aims to improve Kosovo's image as a source of high-quality products and services and expand such exposure to potential investors and buyers.
In close collaboration with the Ministry of Foreign Affairs and Diaspora (MFAD), USAID Compete Activity is supporting activities related to the development and consolidation of Made in Kosovo (MIK) corners, as a tool to promote Kosovo economic sectors and products. Through a solicitation, Compete is requiring services for the development of the final concept of the MIK corners/platform, along with an in-person and virtual corner design, materials and visibility, showcasing success stories of Kosovo businesses throughout the diplomatic missions, hosting promotion events and training of diplomats in using the platforms for promotion of Kosovo products and services.
The final concept of the MIK program will outline the required mechanism(s) and guidelines on coordination, communication, and outreach activities for multi-stakeholders' forums, connecting chambers of commerce, business clusters, and producer associations, including other business platforms and Kosovo diplomats in respective countries. The MIK program will consist of two main parts: a) physical space that will be positioned at Kosovo embassies and consulates showcasing various small sized and successful Made-in-Kosovo products, and b) virtual/digital space aimed at promoting Kosovo services/businesses, making it easy for visitors to explore and connect with Kosovo's businesses.
Section 2: Information for Bidders
2.1 Number of Proposals per Bidder:
Only one proposal per bidder will be accepted. Consortia applications are allowed.
2.2 Technical Specifications:
Services offered must comply with the technical specifications provided in the Scope of Work contained in Annex A, as well as Application Form for Technical Proposal in Annex B, of this RFP.
2.3 Cost:
The subcontract type for this procurement will be a Firm Fixed-Priced Purchase Order.
The cost offer must include a detailed description and unit cost breakdown by labor type, materials, services, overhead, and fees, as per the Budget Form in Annex C, of this RFP. The total Firm Fixed Price must be quoted on a lumpsum, all‐inclusive basis. Nevertheless, the Total Firm Fixed Price shall be quoted net of any government duties or taxes.
It is anticipated that DT Global will subcontract for the full quantities of services described in this RFP. However, DT Global reserves the right to subcontract for less or more quantities and/or services at its discretion.
2.4 Currencies:
Prices shall be stated in Euro.
2.5 VAT:
USAID Compete is exempt from cooperating country taxes, duties, and VAT. Any award issued by DT Global on behalf of USAID Compete, an official program of the Government of the United States in Kosovo, is free and exempt from any taxes, tariffs, duties, or other levies imposed by the laws in effect in Kosovo.
An official letter that confirms this tax-exempt status will be provided to the winning bidder.
2.6 Language:
The proposal/quote, as well as all correspondence and documents relating to the offer, shall be in English.
2.7 Validity:
Proposals/quotes shall remain valid for 60 calendar days from the due date for receipt of proposals. In exceptional circumstances, prior to expiry of the original offer validity period, DT Global may request that the Bidder extend the period of validity for a specified additional period. A Bidder agreeing to the request will not be required to modify their proposal.
2.8 Preparation and Submission of Proposal:
Applicants should submit applications in writing to the Operations and Finance Director, via email, at info@kosovocompete.org, by clearly marking RFP 008 in the email subject. No hard copy submission is required.
2.9 Due Date and Time for Submission of Proposals:
Proposals must be received by DT Global no later than the due date and time as shown above. DT Global may, at its discretion, extend the due date and time for the submission of proposal by amending this RFP. Any proposal received by DT Global after the due date and time for submission of proposal will be rejected.
2.10 Eligibility of Offerors:
By submitting an offer in response to this RFP, the offeror certifies that it and its principal officers are not debarred, suspended, or otherwise considered ineligible for an award by the U.S. Government. DT Global will not award a contract to any firm that is debarred, suspended, or considered to be ineligible by the U.S. Government.
Eligible organizations include legally registered for-profit, non-for-profit and non-governmental organizations (NGOs), registered in Kosovo. Consortia-based applications are allowed.
Ineligible organizations include:
Public international organizations.
Entities that have misused USAID funds in the past, organizations that advocate, promote or espouse anti-democratic policies or illegal activities.
Political parties or institutions.
Organizations that are on the list of parties excluded from federal procurement and non-procurement programs or the United Nations Security Sanctions Committee.
2.11 Submission Requirements:
To determine the capability and experience of bidders seeking to be selected for this assignment, the information submitted must include the following minimum requirements:
Requirements
Documentary evidence
Administrative compliance
Eligible nationality of the legal person
Registration certificate
Economic and financial capacity
Provide turnover of the bidder over the following 3 years (2019, 2020, 2021)
Copy of financial statements, preferably audited by a certified auditor
Professional and technical capacity
The bidder shall have carried out at least 3 similar projects in the previous 3 years in a field which is related to the Annex A: Scope of Work.
A list of projects accompanied with reference letters that demonstrate implementation of relevant projects in the previous three years, including information on contract value, contracting entity/client, project location/country, duration (mm/yy to mm/yy), expert months provided, assignment budget, percentage carried out by bidder in case of association of firms or subcontracting, main activities, objectives.

Bidder should propose capable staff in the application in the field which is directly relevant to the Scope of Work (Annex A).

The team of experts shall include a Team Leader and experts with professional experience related to the deliverables detailed in the Scope of Work. All experts shall be fluent in English.

CV(s) of professional staff members who would carry out the assignment detailing qualifications, experience in similar assignments, particularly assignments undertaken in the previous five years, including information on contracting entity/client, project location/country, duration (mm/yy to mm/yy), expert months provided, assignment budget, main activities, objectives.
2.12 Delivery Requirements:
As part of its response to this RFP, each offeror is expected to provide an estimate (in calendar days) of the delivery timeframe (after receipt of order). The delivery estimate presented in an offer in response to this RFP must be upheld in the performance of any resulting contract.
Implementation is anticipated to begin in April 2023 and is expected to be completed until August 31, 2023, from the date of commencement. Subject to the needs of the project and performance of the bidder, DT Global reserves the right to adjust and/or extend the duration for an additional period. The delivery estimate presented in any offers in response to this RFP must be realistic, accurate, and upheld in the performance of any resulting subcontract or order.
2.13 Negotiations:
Best and final price quotations are requested from all offerors. It is anticipated that awards will be made solely on the basis of these original quotations. However, DT Global reserves the right to conduct negotiations and/or request clarifications prior to awarding a subcontract.
2.14 Best Value
DT Global will issue awards using a best value analysis. Best value is the expected outcome of an acquisition that provides the greatest overall benefit to DT Global in response to the requirement.
2.15 Evaluation of Proposal:
Proposal will be evaluated based on the following criteria:
40%: Past performance and experience of the company in delivering similar projects, preferably in Kosovo, including relevant staff bios to be fully engaged in contract implementation.
40%: Technical Proposal ‐ Responsiveness to the SOW contained in Annex A of this RFP, including the deliverables and deliverables schedule.
20%: Total Fixed Price.
2.16 Clarification of Proposal:
During evaluation of the proposals, DT Global may, at its discretion, ask the bidder for a clarification of their proposals. Clarifications are limited exchanges with a bidder to resolve minor or clerical errors; they do not offer an opportunity for a bidder to modify or change an offer.
2.17 Award Criteria:
DT Global is not obligated to make an award by virtue of having issued this solicitation. Any award is predicated on DT Global receiving funding for this express purpose from USAID. DT Global can only make an award if the product fully complies with the technical specifications mentioned in the contract terms. Any award(s) will be made to the responsible bidder whose offer(s) has/have been determined to be most advantageous to DT Global.
DT Global has the right to withdraw or change this RFP at any time. Bidders' proposals are done so at the sole cost and expense of the bidder with no obligation on the part of DT Global.
2.18 Confidentiality:
Information submitted in response to this RFP will be held confidentially.
Section 3 - Clauses incorporated by Reference
3.1 General Terms and Conditions
This Purchase Order will be issued under a U.S. Government Prime Contract to DT Global. Applicable clauses set forth below will be incorporated by reference into this Purchase Order with the same force and effect as if they were set forth in full. A full copy of each clause may be obtained from the DT Global. The term "FAR" means Federal Acquisition Regulation as revised on the date of this Purchase Order. In no event shall any provision of this Purchase Order be construed as allowing the Subcontractor to appeal directly to or otherwise communicate directly with the Government of US without written consent of DT Global's Contract Administrator.
3.2 Technical proposal
The technical proposal must be no longer than 10 pages in length. Proposals submitted in excess of 10 pages will not be reviewed. Supporting documents and CVs of the proposed key staff members, which the bidders are required to submit will not be counted toward the 10-page limit. The technical proposal should be submitted using Annex B – Application Form – Technical Proposal.
3.3 Cost proposal
The cost proposal shall be submitted as a separate file from the technical proposal. Applicants are advised to fill in the budget form as detailed as possible. Lump sums will not be accepted. Applicants are allowed (and encouraged) to add new lines and modify the budget lines (not Budget Headings) according to the needs of the proposal's activities. Applicants should also provide a detailed budget description. The required format for the budget is included as Annex C - Budget Form.
According to the Mandatory Standard Provisions for Non-U.S., Nongovernmental Recipients, uniform administrative requirements on cost principles for federal awards 2 CFR 200, Subpart E, Cost Principles, and Cost Principles for Commercial/For-Profit Organizations (48 CFR 31.2 Federal Acquisition Regulations), taxes, including value added taxes, are not allowable costs where an exemption or refund of such taxes mechanism exists. Please do not budget VAT cost in the project budget breakdown.
Section 4 - Annexes
Annex B: Application Form – Technical Proposal
SECTION I ‐ FEDERAL ACQUISITION REGULATION (FAR) CLAUSES
52.202‐1 DEFINITIONS JUL 2004
52.203‐3 GRATUITIES APR 1984
52.203‐5 COVENANT AGAINST CONTINGENT FEES APR 1984
52.203‐6 RESTRICTIONS ON SUBCONTRACTOR SALES TO THE GOVERNMENT SEP 2006
52.203‐7 ANTI‐KICKBACK PROCEDURES OCT 2010
52.203‐8 CANCELLATION, RESCISSION, AND RECOVERY OF FUNDS FOR ILLEGAL OR IMPROPER ACTIVITY JAN 1997
52.203‐10 PRICE OR FEE ADJUSTMENT FOR ILLEGAL OR JAN 1997IMPROPER ACTIVITY
52.203‐12 LIMITATION ON PAYMENTS TO INFLUENCE CERTAIN FEDERAL TRANSACTIONS OCT 2010
52.204‐1 APPROVAL OF CONTRACT DEC 1989
52.204‐3 TAX PAYER IDENTIFICATION OCT 1998
52.204‐4 PRINTED OR COPIED DOUBLE‐SIDED ON RECYCLED PAPER AUG 2000
52.204‐7 CENTRAL CONTRACTOR REGISTRATION APR 2008
52.204‐8 ANNUAL REPRESENTATIONS AND CERTIFICATIONS SEP 2010
52.204‐9 PERSONAL IDENTITY VERIFICATION OF CONTRACTOR PERSONNEL SEP 2007
52.204‐10 REPORTING EXECUTIVE COMPENSATION AND FIRST‐TIER SUBCONTRACT AWARDS JUL 2010
52.209‐6 PROTECTING THE GOVERNMENT'S INTEREST WHEN SUBCONTRACTING WITH CONTRACTORS DEBARRED, SUSPENDED, OR PROPOSED FOR DEBARMENT SEP 2006
52.215‐2 AUDIT AND RECORDS—NEGOTIATION, OCT 2010 ALTERNATE II APR 1998
52.215‐8 ORDER OF PRECEDENCE‐‐UNIFORM CONTRACT FORMAT OCT 1997
52.215‐10 PRICE REDUCTION FOR DEFECTIVE COST OR PRICING DATA OCT 2010
52.215‐11 PRICE REDUCTION FOR DEFECTIVE COST OR PRICING DATAMODIFICATIONS OCT 2010
52.215‐12 SUBCONTRACTOR COST OR PRICING DATA OCT 2010
52.215‐13 SUBCONTRACTOR COST OR PRICING DATA – MODIFICATIONS OCT 2010
52.215‐14 INTEGRITY OF UNIT PRICES OCT 2010
52.215‐15 PENSION ADJUSTMENTS AND ASSET REVERSIONS OCT 2004
52.215‐18 REVERSION OR ADJUSTMENT OF PLANS FOR POSTRETIREMENT BENEFITS OTHER THAN PENSIONS (PRB) JUL 2005
52.215‐19 NOTIFICATION OF OWNERSHIP CHANGES OCT 1997
52.215‐23 LIMITATIONS ON PASS‐THROUGH CHARGES, ALTERNATE I OCT 2009
52.216‐7 ALLOWABLE COST AND PAYMENT DEC 2002
52.216‐8 FIXED‐FEE MAR 1997
52.217‐2 CANCELLATION UNDER MULTIYEAR CONTRACTS OCT 1997
52.217‐8 OPTIONS TO EXTEND SERVICES NOV 1999
52.219‐4 NOTICE OF PRICE EVALUATION PREFERENCE FOR HUBZone SMALL BUSINESS CONCERNS JUL 2005
52.219‐8 UTILIZATION OF SMALL BUSINESS CONCERNS MAY 2004
52.219‐9 SMALL BUSINESS SUBCONTRACTING PLAN OCT 2010 ALTERNATE II OCT 2001
52.219‐16 LIQUIDATED DAMAGES‐SMALL BUSINESS JAN 1999 SUBCONTRACTING PLAN
52.222‐1 NOTICE TO THE GOVERNMENT OF LABOR DISPUTES FEB 1997
52.222‐26 EQUAL OPPORTUNITY MAR 2007
52.222‐35 EQUAL OPPORTUNITY FOR VETERANS SEP 2010
52.222‐38 COMPLIANCE WITH VETERANS' EMPLOYMENT REPORTING REQUIREMENTS SEP 2010
52.222‐50 COMBATING TRAFFICKING IN PERSONS FEB 2009
52.225‐1 BUY AMERICAN ACT‐‐SUPPLIES FEB 2009
52.227‐2 NOTICE AND ASSISTANCE REGARDING PATENT DEC 2007 AND COPYRIGHT INFRINGEMENT
52.227‐14 RIGHTS IN DATA‐‐GENERAL DEC 2007
52.228‐3 WORKERS COMPENSATION INSURANCE APR 1984
52.228‐7 INSURANCE‐‐LIABILITY TO THIRD PERSONS MAR 1996
52.229‐8 TAXES‐FOREIGN COST‐REIMBURSEMENT CONTRACTS MAR 1990
52.230‐2 COST ACCOUNTING STANDARDS OCT 2008
52.230‐6 ADMINISTRATION OF COST ACCOUNTING STANDARDS MAR 2008
52.232‐9 LIMITATION ON WITHHOLDING OF PAYMENTS APL 1984
52.232‐17 INTEREST OCT 2010
52.232‐20 LIMITATION OF COSTS APR 1984
52.232‐22 LIMITATION OF FUNDS APR 1984
52.232‐23 ASSIGNMENT OF CLAIMS JAN 1986
52.232‐25 PROMPT PAYMENT OCT 2008 ALTERNATE I FEB 2003
52.233‐1 DISPUTES OCT 2003
52.233‐3 PROTEST AFTER AWARD, AUG 1996 ALTERNATE1 JUN 1985
52.233‐4 APPLICABLE LAW FOR BREACH OF CONTRACT CLAIM OCT 2004
52.233‐6 DRUG‐FREE WORKPLACE MAY 2001
52.237‐3 CONTINUITY OF SERVICES JAN 1991
52.242‐1 NOTICE OF INTENT TO DISALLOW COSTS APR 1984
52.242‐3 PENALTIES FOR UNALLOWABLE COSTS MAY 2001
52.242‐13 BANKRUPTCY JUL 1995
52.243‐2 CHANGES‐‐COST REIMBURSEMENT AUG 1987 ALTERNATE II APR 1984
52.243‐7 NOTIFICATION OF CHANGES APR 1984
52.244‐2 SUBCONTRACTS ALTERNATE I (JUN 2007) OCT 2010
52.244‐5 COMPETITION IN SUBCONTRACTING DEC 1996
52.244‐6 SUBCONTRACTS FOR COMMERCIAL ITEMS OCT 2010
52.245‐1 GOVERNMENT PROPERTY JUN 2007
52.245‐9 USE AND CHARGES JUN 2007
52.246‐25 LIMITATION OF LIABILITY‐‐SERVICES FEB 1997
52.247‐63 PREFERENCE FOR U.S.‐FLAG AIR CARRIERS JUNE 2003
52.247‐64 PREFERENCE FOR PRIVATELY OWNED U.S.‐FLAG COMMERCIAL VESSELS FEB 2006
52.249‐6 TERMINATION (COST‐REIMBURSEMENT) MAY 2004
52.249‐14 EXCUSABLE DELAYS APR 1984
52.253‐1 COMPUTER GENERATED FORMS JAN 1991
AIDAR 48 CFR Chapter 7
752.202‐1 DEFINITIONS JAN 1990
752.209‐71 ORGANIZATION CONFLICTS OF INTEREST DISCOVERED AFTER AWARD JUN 1993
752.211‐70 LANGUAGE AND MEASUREMENT JUN 1992
752.219‐8 UTILIZATION OF SMALL BUSINESS CONCERNS AND SMALL DISADVANTAGED BUSINESS CONCERNS
752.225‐70 SOURCE, ORIGION AND NATIONALITY REQUIREMENTS FEB 1997
752.225‐71 LOCAL PROCUREMENT FEB 1997
752.228‐3 WORKER'S COMPENSATION INSURANCE
752.228‐70 MEDICAL EVALUATION (MEDEVAC) SERVICES JUL 2007
752.227‐14 RIGHTS IN DATA – GENERAL OCT 2007
752.228‐7 INSURANCE‐LIABILITY TO THIRD PERSONS
752.232‐70 LETTER OF CREDIT ADVANCE PAYMENT OCT 1989
752.242‐70 PERIODIC PROGRESS REPORTS OCT 2007
752.245‐70 GOVERNMENT PROPERTY‐USAID REPORTING REQUIREMENTS
752.245‐71 TITLE TO AND CARE OF PROPERTY APR 1984
752.7001 BIOGRAPHICAL DATA JUL 1997
752.7002 TRAVEL AND TRANSPORTATION JAN 1990
752.7003 DOCUMENTATION FOR PAYMENT NOV 1998
752.7006 NOTICES APR 1984
752.7008 USE OF GOVERNMENT FACILITIES OR PERSONNEL APR 1984_123

Shpalljet e fundit
Publikuar: 31-03-2023
Skaduar: 30-04-2023
Publikuar: 31-03-2023
Skaduar: 14-04-2023
Publikuar: 31-03-2023
Skaduar: 12-04-2023
Publikuar: 31-03-2023
Skaduar: 12-04-2023
Publikuar: 31-03-2023
Skaduar: 12-04-2023
Publikuar: 31-03-2023
Skaduar: 12-04-2023
Publikuar: 31-03-2023
Skaduar: 12-04-2023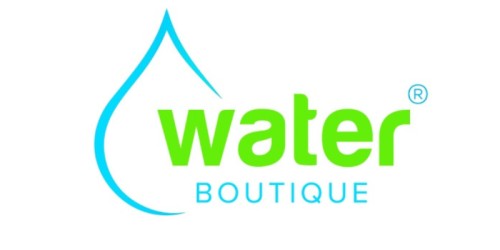 Publikuar: 31-03-2023
Skaduar: 30-04-2023