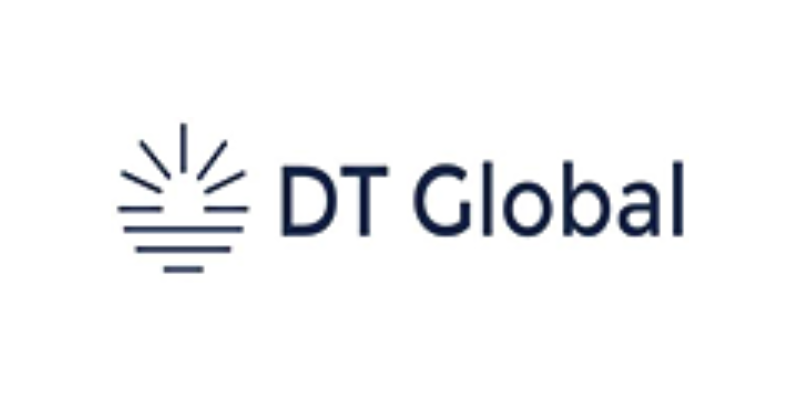 Kompani
USAID Kosovo Compete Activity
USAID Kosovo Compete Activity
Job Description and Scope of Work
Description of Project:
USAID has awarded DT Global a five-year contract to promote resilient, self-sustaining market systems, and to facilitate the private sector's improved competitiveness in local, regional, and global markets. Through the USAID Compete Activity, DT Global works to empower firms, organizations, and institutions to improve market systems. USAID Compete will focus in three key export-oriented sectors (Information and Communications Technologies (ICT), wood, and food processing) to sustainably increase their competitiveness. By working to address constraints across the system, USAID Compete seeks to enable scalable and systemic change to occur, stimulating job creation and private sector increased ability to engage in local, regional, and international markets. The expected results of USAID Compete across all three sectors are: 1) market systems are strengthened to increase sector competitiveness and 2) market actors within those market systems are more productive and competitive.
Background of the assignment:
The Kosovo Chamber of Commerce (KCC) is embarking on an initiative of digital transformation and seeks the expertise of an external consultant to facilitate this transition. The consultant is expected to formulate comprehensive guidelines and craft a digital roadmap tailored to KCC's specific needs. These guidelines encompass the identification, precise definition, and detailed description of the necessary steps and activities required for the organization to adequately prepare for and successfully execute the digital transformation process.
KCC aims to increase the use of information and communication technologies in the field of providing e-services within the KCC's domain.
Name of Position
International Digital Transformation Expert for the needs of Kosovo Chamber of Commerce (KCC)

General Responsibilities

This assignment is rooted in the recognition that digitalizing and optimizing these services can significantly benefit KCC's stakeholders and members. The consultant's assignment aims in particular to assess and produce a digital blueprint, highlighting the digitalization of several pivotal domains: a) certificate of origin – a crucial document for exporters, providing proof of the origin of goods, aiming to incorporate an automated verification system to expedite the processing of certificate requests, reducing the burden of manual efforts on both KCC and its members; b) barcode systems – improve digital efficiency in inventory management and tracking; c) membership information – a user-friendly, self-service portal tailored to the unique needs of KCC's members, providing comprehensive information about membership benefits, services, and other pertinent details, all thoughtfully categorized by industry, scope, and communication channels; d) provision of market/industry-specific data – equipping KCC's members with valuable insights and information specific to their respective industries, empowering them to make data-driven choices; and e) operational and management services related to trade fairs – enhancing the efficiency of fair organization and management.
Specific Tasks and Responsibilities

The International Expert will be responsible for:

Conducting a comprehensive needs assessment to identify the current state of digital services and the specific requirements of KCC and its stakeholders. This includes a comprehensive analysis of the current business processes of KCC, systems, and infrastructure to identify gaps.
Engaging with KCC's leadership, staff, and key members to gather input and understand their expectations and vision regarding digital services and overall objectives of KCC for short-term and long-term plans.
Researching industry best practices and emerging technologies relevant to the digitalization of KCC services.
Developing a detailed digital blueprint that outlines the strategic plan for digital transformation of the services outlined above. Include clear objectives, timelines, and key performance indicators (KPIs) for each of the identified digitalization domains (Certificate of Origin, Barcode systems, Membership Information, Market/Industry-specific data, Trade fair services).

Minimum Education Requirement

At least a bachelor's degree in a related field such as: Business Information Technology, Management Information Systems, Business Administration or Digital Business. Master's degree in related field is preferred.

Minimum Professional Experience

Practical experience in digital transformation projects or related fields is highly valued.
A solid understanding of augmented business processes, and emerging digital trends is essential.
Demonstrated ability to partner with government, private sector, and other stakeholders.
A substantial background in effectively overseeing strategic operations of a Chamber of Commerce.
Relevant experience working in the region is preferred.
Experience in developing digital transformation strategies for Chambers of Commerce is preferred.

Period of Performance
November 2023 – February 2024
Level of Effort
Up to 30 working days
Supervisor
ICT Sector Lead & Business Sophistication Expert of USAID Kosovo Compete.
Supervisory role
none
To apply please submit your CV and a one-page cover letter in English.
Please send the requested documents electronically to the following email: [email protected]
All submissions must be received on or before November 20, 2023. Only shortlisted candidates will be interviewed.